LEEding Toward Wellness
Find this page at:
go.ncsu.edu/readext?556431
About Us:
The LEEding Toward Wellness taskforce started in August 2017. This group is comprised of various community partners that share the mission of educating, empowering, and connecting all Lee County residents to opportunities that provide them with healthy resources.
Recent Projects:
Lee County Healthy Resources Map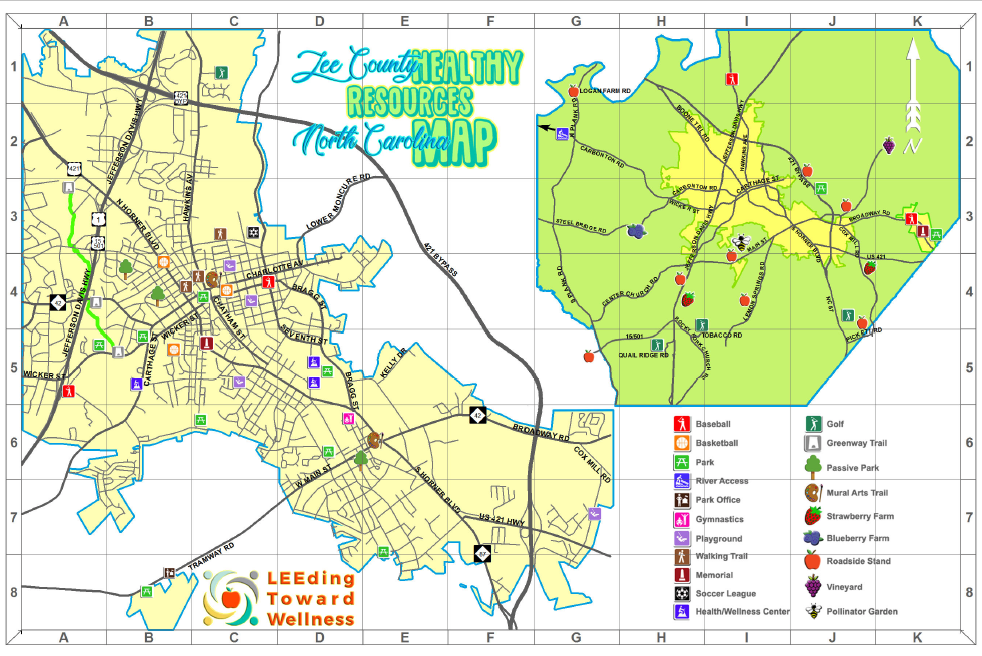 Lee County Healthy Resource Map
The Borrowing Kitchen
The Borrowing Kitchen program was created in partnership with Christians United Outreach Center of Lee County. This program is offered as part of the nutrition education available to food pantry clients. Members of the kitchen can borrow different kitchen tools to help with the preparation of healthy and delicious recipes.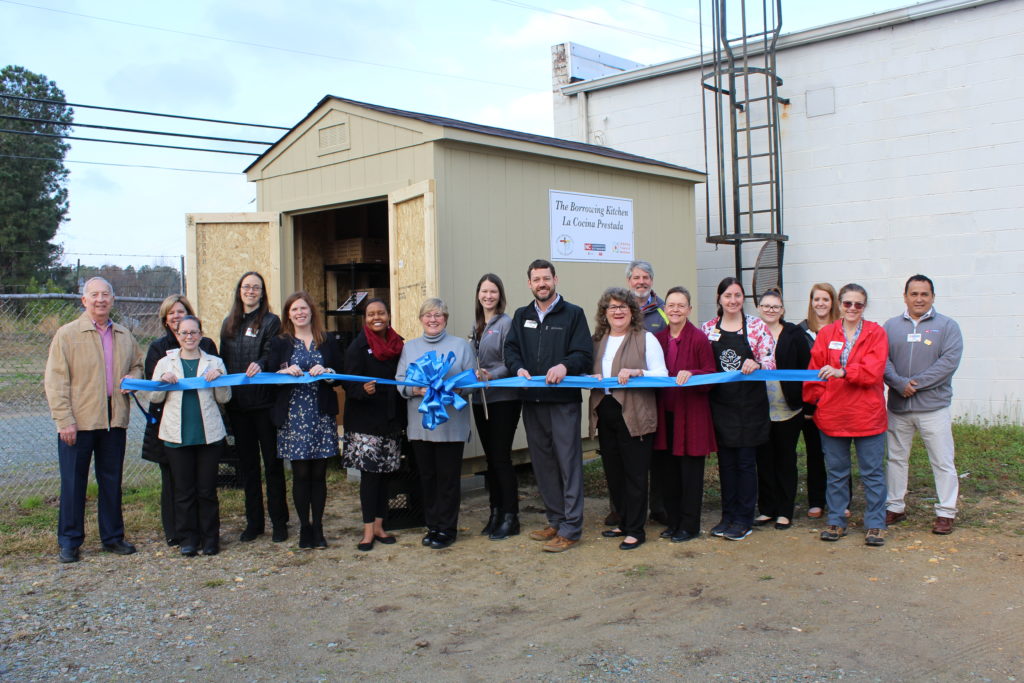 The Red Tablecloth
A red tablecloth is a quick and simple way to promote heart healthy options at your next event! Simply use a red tablecloth to designate a spot for heart healthy foods.
Meeting Dates 2020:
January 21 from 11:00 a.m. – 12:00 p.m.
March 24 from 11:00 a.m. – 12:00 p.m.
May 19 from 11:00 a.m. – 12:00 p.m.
July 21 from 11:00 a.m. – 12:00 p.m.
September 22 from 11:00 a.m. – 12:00 p.m.
November 17 from 11:00 a.m. – 12:00 p.m.
Interested in learning more or joining the taskforce? Contact Alyssa Anderson at Alyssa_Anderson@ncsu.edu or (919) 775-5624.