Blueberry Bounty!
Find this article at:
go.ncsu.edu/readext?534520
We love our blueberries! NC is sixth in the nation for cultivated blueberry production, with 45-50 million pounds grown annually from May thru August.
In the home garden blueberry bushes can be grown for the fruit as well as an ornamental plant for it's brilliant fall color if the right species and proper soil modifications are used. Plants are usually planted in February or March and thrive in full sun. They are starting to ripen up now, so watch for the color change to the deep blue and get them before the birds do.
Three types of blueberries are grown in southeastern NC – Southern Highbush, Northern highbush and the Rabbiteye.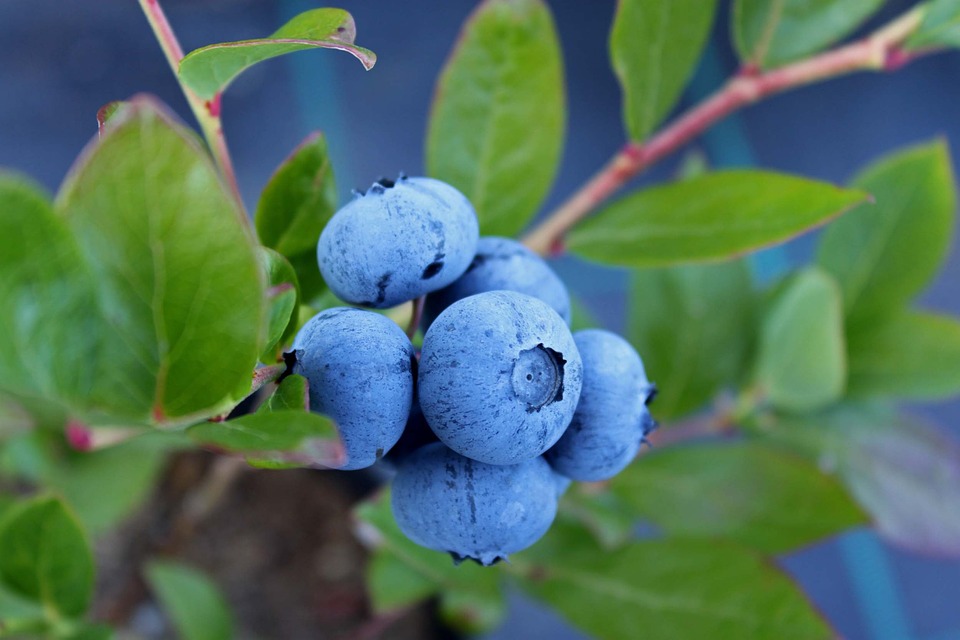 Sothern Highbush blueberries bloom and bear earliest, and are most sensitive to frost and freeze damage. They are more sensitive to low organic matter in the soil and to water stress. They prefer lower soil pH (≤ 5.0).
Northern Highbush berries bloom and bear mid to late season. They are more tolerant to low organic matter and water stress. They tend to bloom after most episodes of frost.
Rabbiteyes bloom and bear mid to late season and are more tolerant to low organic matter (poor soils) and water stress.
For these reasons, rabbiteye is easier to establish and grow successfully in the Piedmont and on the drier soils of the Coastal Plain.
Following are varieties in order of ripening from early to late that have been grown successfully and are recommended for homeowners in our area:
Rabbiteye: Climax, Premier, Tifblue, Powderblue, Centurion, Columbus.
Northern Highbush: Legacy, Duke, Elliot, Blue Ridge'
Southern highbush: Rebel, Star, ONeal
The key is planting in full sun, into well-drained soil, and monitoring fertility. Blueberry bushes tend to thrive in areas that have a slightly lower pH than our other fruit and vegetable crops. Taking a soil test will help you know how to properly amend your soil prior to planting.
Be cautious with the fertilizer. Blueberries are easily damaged by too much. Apply the recommended amount from a soil test report and allow 4 inches of rain or an equivalent amount of irrigation between application
Mature blueberries require moderate pruning in the winter months in order to achieve optimum production. Removal of up to 50% of the flower buds is necessary to have the appropriate size and amount of fruit. Removal of any weak or damaged wood would be done at this time.
Blueberries tend to be one of the easier fruit crops to grow organically because they have very few pest problems and do not require a regular spray schedule. For gardeners just getting started in food production, blueberries might be a fun fruit to start with.
For more information on care and maintenance for this delightful and versatile bush, take a look at the Growing Blueberries in the Home Garden publication, and Notes on Growing Blueberries.
Minda Daughtry is Horticulture Agent for North Carolina Cooperative Extension in Lee County.