Are You Ready for Pruning Season?
Find this article at:
go.ncsu.edu/readext?514444
Are the forsythia's blooming? That is a signal for rose pruning season to get started, so February is the time to prune rose bushes. When the plant sends out ¼-1/2" new grow, dormancy has broken. Pruning a rose bush prepares it for the next growing season. It sets the stage for the plant's energy to be directed into the strongest canes. Start the process by cutting out the diseased, dead, or weak canes, to give the rose bush a healthy foundation for new growth.
MAKE SURE YOUR PRUNERS ARE UP TO THE TASK
A good quality brand of Pruners is the first step. Invest the money up front for a pair that has cutting blades that can be taken apart and sharpened and the springmechanism can be replaced. Are your pruners rust and burr free? Lubricated for a smooth action cut? If you have to force the cutting action, take time to do the necessary maintenance for the sake of your hands and wrists and the health of the rose bush. Raggedy cuts are invitations to stress, disease and decline.
OUCH! WATCH OUT FOR THOSE THORNS
Proper gloves will make pruning season easier on your hands and arms. Gauntlet gloves not only protect your hands, they also cover your forearm. In order to properly prune and open up the inside of the shrub to allow for airflow, you are going to have to reach into the center of your rose bush to do it. You will appreciate the protection of your forearms from gauntlet gloves! Please remember your safety glasses for eye protection. Thorny branches can and will snap back to hit you in the face.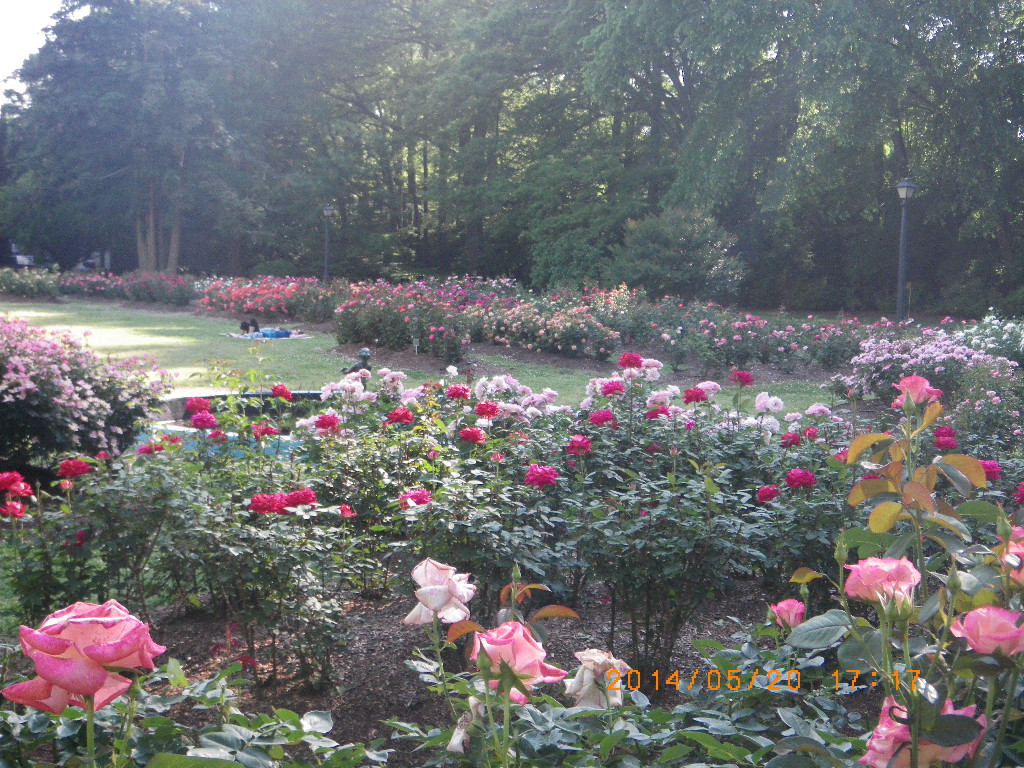 WHAT TO CUT
For your hybrid tea rose varieties, start with taking out any dead, diseased, dying crossing, or rubbing canes. Keep the newest, healthiest canes. Shape the bush up for next season. Clear out the center for airflow, making 45-degree angle cuts above, NOT into a leaf node to achieve a vase like general shape. Keep at least 4-5 healthy canes, preferably single branches. Choose an outward facing node (thorn) to make your cut a so that the new growth will be headed outward instead of inward. You'll want to cut the branches to approximately 24-30 inches in height. If your hybrid tea is a grafted rose pay special attention to the graft union point. Grafted plants combine awesome root stock varieties with beautiful bloom varieties. Make sure the graft union is NOT buried otherwise the rootstock part of the plant will take over and your bloom characteristics will be overcome. If suckers emerge on the rootstock tear it off at the base of the root. Don't cut it off as you want to stress the sucker, not stimulate new growth from cutting it as that is what pruning does.
SMART CLEAN UP
Work smarter, not harder. How many times do you want to tangle with thorny branches? And now they're 'all in a monster of a mound that will stab you as you try to haul them off. Lay out a tarp (one with built in handles are very helpful!) and drop the cuttings onto it as you go and drag it with you as you work. At the end of the task clean-up will be quick and pain free.
Minda Daughtry is Horticulture Agent for North Carolina Cooperative Extension in Lee County.