Blueberry Production
Find this article at:
go.ncsu.edu/readext?508432
Hey, hey, hey, Valentine's Day is On the Way! How's the state of your heart? According to Harvard University research, berry consumption is connected to improved heart health that you can't get from a pill or supplement.
Who'd a thought – eating more blueberries and strawberries would be a delicious way to protect your heart and they come with a pedigree complete with a historical background. Did you know that blueberries are unique to North America? Blueberries were primary in the diets of people original to the northeast. Early settlers also depended on blueberries as an important food source! Many historians believe that Sautauthig, a simple pudding made with blueberries, cracked corn and water, was part of the first Thanksgiving meal!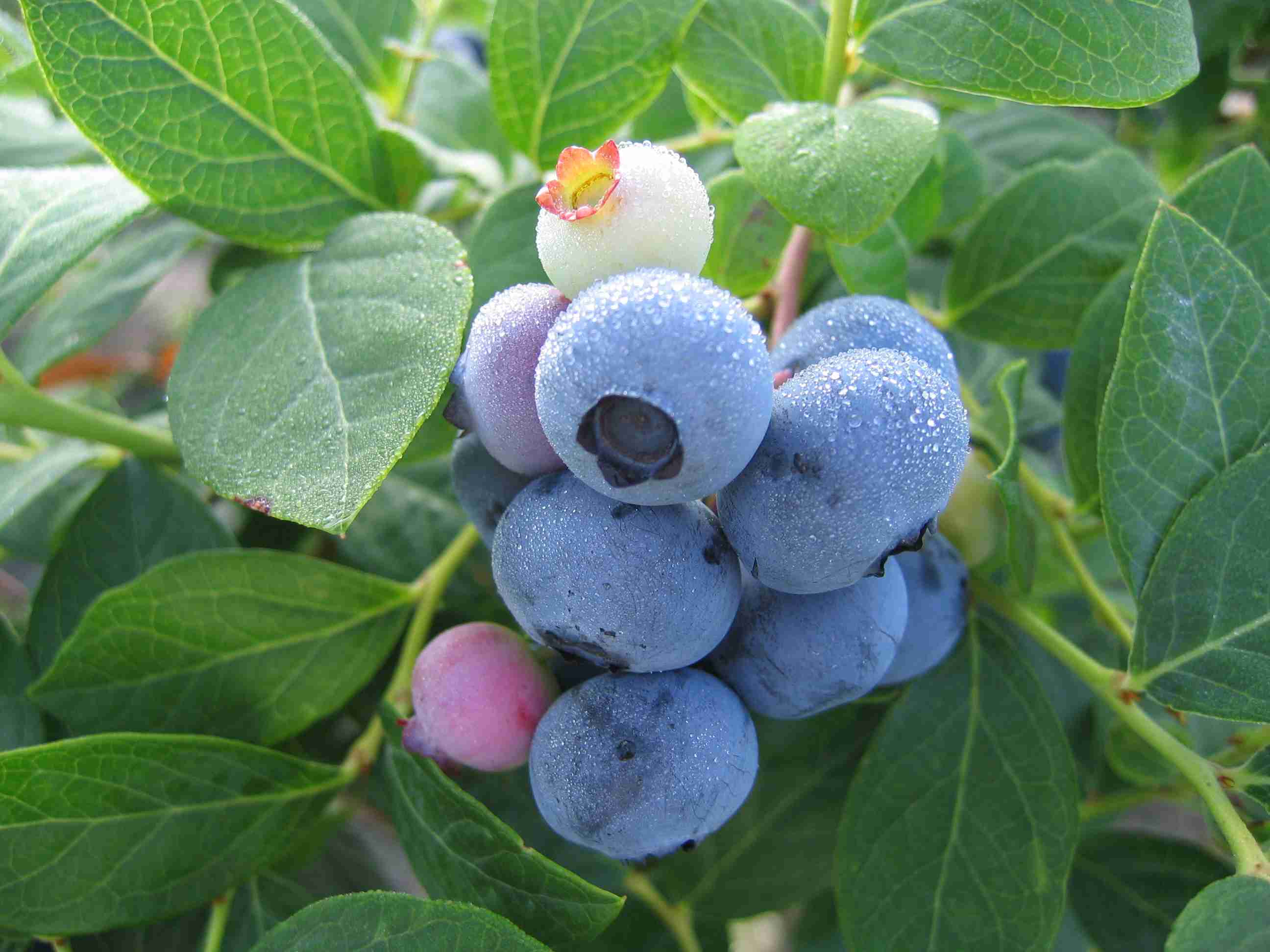 From the heart-healthy news desk, according to Dr. Eric Rimm, associate professor at the Harvard School of Public Health and Harvard Medical School. "The sooner people start the type of diet that includes a higher intake of blueberries and strawberries, the better," Dr. Rimm says. There seems to be a threshold effect—that is, one has to eat a minimum number of berries to get heart benefits. "The people with heart benefits had three or more servings of a half a cup of blueberries or strawberries each week," Rimm says.
So, research shows that blueberries are a "super-fruit", small, loaded with lots of healthy ingredients. They're a delicious and healthy fruit. Among other things, they are high in antioxidants, have anti-aging activity, promote healthy urinary tracts, improve vision and help fight heart disease. With a little effort, these "wonder berries" can be produced by home gardeners throughout our area.
When it comes to selecting blueberries for the home garden, Rabbiteye types are a great choice for our area. This species is produced across the state from the coastal to the mountain regions. Rabbiteye varieties perform well in the piedmont and southern areas of NC due to insufficient winter chilling and hot summer temperatures. Yes, we get it hot, and we like it that way. Especially given our recent snow events and the consequences thereof.
One of the advantages of home garden blueberry plants is they seldom require spraying for insects or diseases. Under good management, blueberry bushes will produce some fruit the second or third year after transplanting. By the sixth year they can yield as much as 2 gallons per plant. The yield will continue to increase for several years as the plants get larger if given good car, which includes proper pruning. Plants can last 10 to 15 years or longer if managed the way they should be.
One of the most important things to remember about starting Rabbiteye blueberries is to plant more than one variety for cross-pollination to promote adequate fruit set. Also, choosing varieties from the different ripening categories provides a broad harvest season – these berries freeze well too! Want to find out more information? Call our office at 919-775-5624 and register for a blueberry pruning and information workshop scheduled for Thursday, February 15, 2018 with our area's leading blueberry specialist, Bill Cline. Space is limited to the first 25 registrants, so call now to reserve your space and find out how you can make successful blueberry production a part of your plan for healthy living! Call 919-775-5624 to find out where and how to be part of this unique experience.
Minda Daughtry is the Horticulture Agent for North Carolina Cooperative Extension in Lee County.